How does hockey betting work?
Hockey betting, like any other kind of sports betting, has multiple ways to get into the action. Although dominated by the NHL, there are plenty of leagues to choose from. Whether you're betting on individual players or teams, hockey betting has really grown in popularity over the last few years because of its intense action. Every game is full of highlight-reel goals, saves, and hits.
The most popular hockey betting markets include the moneyline, total or over/under, point spread (known as the puckline in hockey), and prop bets. Those who like to play the long game also place futures bets, using their hockey knowledge to predict the outcome of an event down the line, such as the NHL MVP.
Prop bets have become especially popular, given the endless number of opportunities. With prop bets, you can literally wager on anything from how many shots a player will take to who will score the opening goal of the game.
Another form of hockey betting fans really enjoy is live in-game betting. Derivative bets refer to betting on certain events or segments within a game, as opposed to on the game as a whole. For example, wagering on how many goals will be scored in the second period.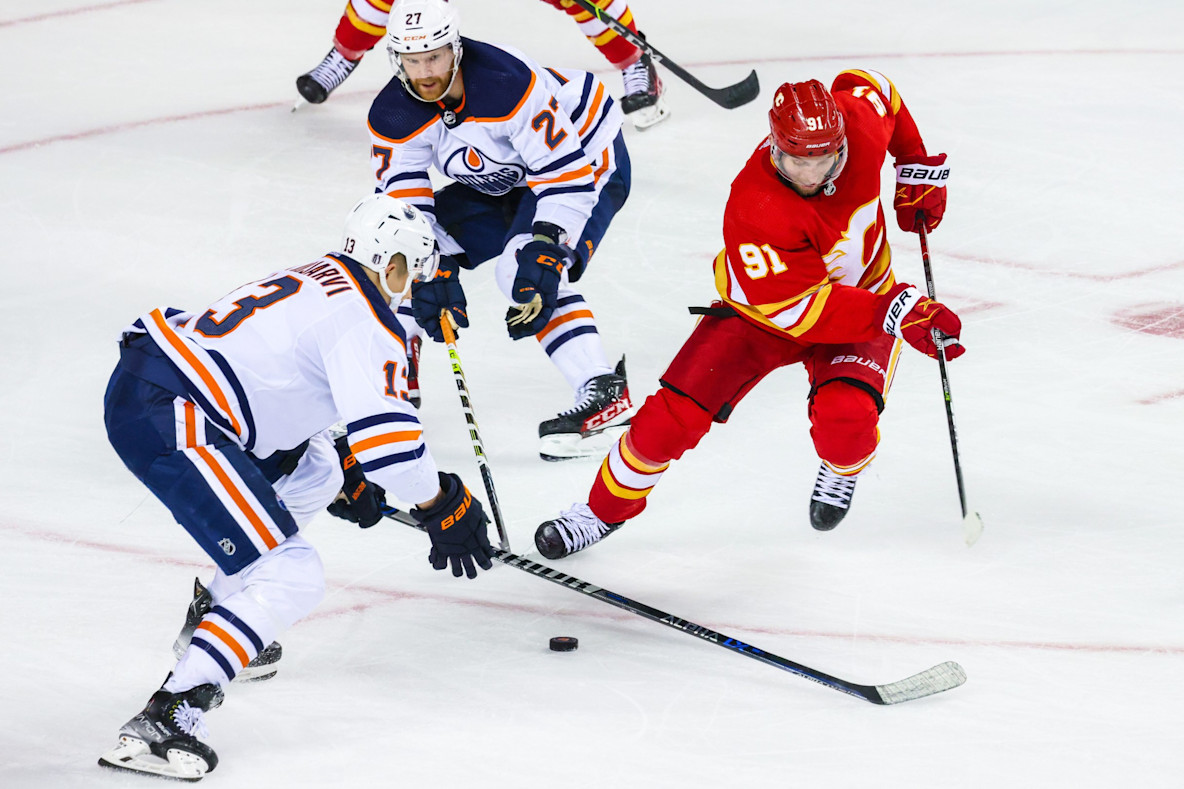 What are the top hockey events to bet on?
There are several hockey leagues and marquee hockey events every year. The most popular is the National Hockey League (NHL) and its premier betting event is the Stanley Cup Finals. Some like to wager on the outright winner, whereas other bettors prefer to get more specific, e.g. picking a team to win the Stanley Cup in five or six games.
Betting on the Canadian Hockey League (CHL) is also popular. The CHL is actually comprised of three different junior leagues including the Ontario Hockey League (OHL), Western Hockey League (WHL), and the Quebec Major Junior Hockey League (QMJHL). Junior hockey is often high-scoring, as younger players are doing everything they can to get noticed by NHL teams. As such, games are exciting and fast-paced, which make betting lines more appealing.
Around the world, other large-scale hockey events take center stage. The Hockey World Championship happens annually, and although hockey betting interest for this event is low in North America, it's high in many other countries. Every four years, hockey betting truly takes flight during the Winter Olympics. Finding value in hockey odds during this time is tricky as a lot of countries are evenly matched. Lastly, the World Junior Championship (WJC) attracts large audiences and notable betting interest every year.
One of the most crucial hockey betting tips is to keep an eye on the news. Players miss games all the time for a variety of reasons, most commonly injuries and suspensions. If Team A is better than Team B but Team A is missing their two best players, Team B suddenly becomes a shrewd bet.
It's also important to keep an eye on recent winning and losing streaks. For example, Team A could be generally better than Team B, but Team B may be on a six-game winning streak whereas Team A has dropped four straight. As such, the hockey betting odds for Team B are probably better than Team A. Knowing this additional information can lead to a smart underdog hockey bet.
Hockey betting also has some over/under odds worth keeping an eye on, most notably shot totals. Some players just live to shoot the puck and will hit the over most nights, meaning they are always worth considering for such markets. At the same time, certain players often attempt to shoot their way out of a scoring slump.
Betting on hockey in Canada
Canada lagged behind the US in regard to sports betting for several years, but that narrative has drastically changed over the last decade. Hockey has grown in the US, but it's still more popular in Canada and thus, so is NHL betting.
There are seven NHL teams based in Canada – the Toronto Maple Leafs, Montreal Canadiens, Ottawa Senators, Winnipeg Jets, Vancouver Canucks, Calgary Flames, and Edmonton Oilers. All of these franchises have massive followings and hundreds of thousands of fans, meaning that a lot of hockey fans in Canada choose to bet on their favorite teams and players.
On the other hand, it's hard to find a team with more diehard fans than the Maple Leafs and the Canadiens. Both organizations boast fanbases that stretch around the globe, meaning that fans of Canadian teams living in other countries are often swayed towards betting on Canadian teams within the NHL.
Some of the hockey betting terminology is also different in Canada. For example, Americans would say "betting the spread" whereas Canadians call that type of betting "puck line". Otherwise, all of the standard NHL betting markets enjoy relatively similar popularity between the two countries.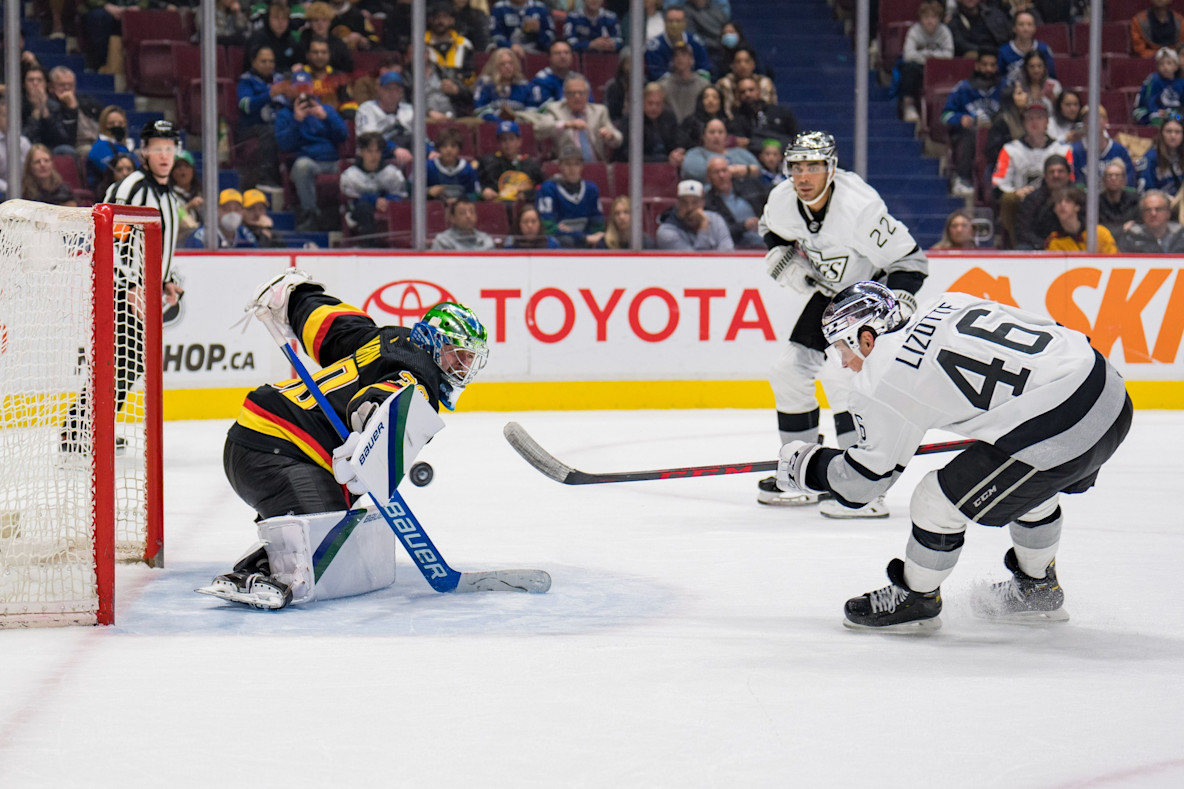 What days is hockey on TV?
When does the NHL season start?
Where can I find the latest hockey scores?
BET.CA's hockey guides are brought to you by our expert fans, who have been watching and writing about the NHL for years. Now they're using their passion for the sport to help you get even more enjoyment from your NHL betting.