How does tennis betting work?
Outside of the big four sports, tennis is among the most popular for bettors.
The season lasts the entire calendar year, with the unmissable Grand Slam events offering big-event betting opportunities throughout, on top of the regular tour events that take place almost every week.
The year-end ATP Tour Finals also brings together the best players from the tour that year for a final international tournament that attracts plenty of interest.
With separate tours for men and women, plus the fact that different players specialize in different playing surfaces, tennis offers plenty of complexity and opportunity for betting success as a part of a packed annual calendar.
There are enough games and tournaments for someone to focus purely on tennis betting and stay busy through the entire year.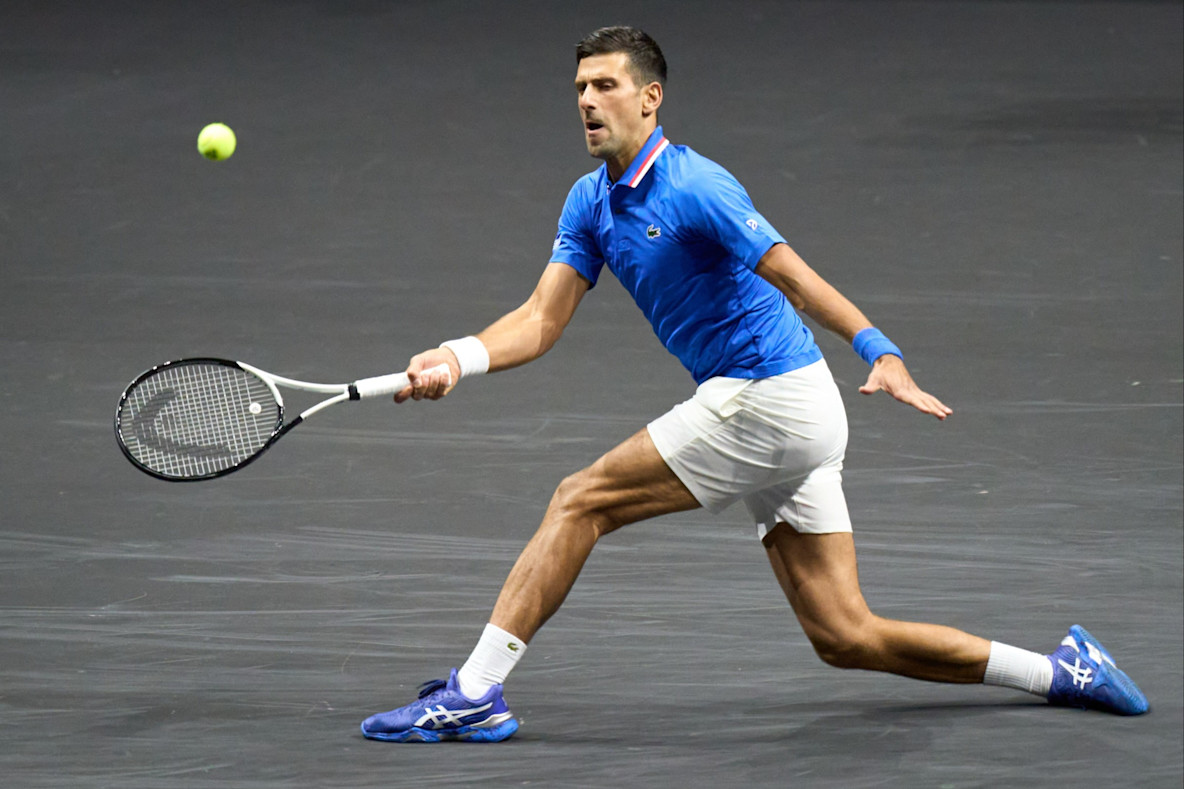 The best tennis sportsbooks
What odds can you get on tennis?
Tennis betting offers a plethora of betting opportunities every time players take to the court. Straightforward moneyline markets are available on every match, while additional markets providing a wide range of betting options both before and during the game, right down to live betting on who will win the next point.
The action on court is fast and furious, but the nature of the game is perfect for live betting, and indeed tennis offers one of the widest ranges of live betting opportunities available for any sport. You can bet on who'll be the next to "break" serve (win a game while their opponent is serving), how many games will be won in total in a given set, or predict the correct score of a set.
There are plenty of futures options too. Tournament betting is available throughout the year, with odds available on each of the Grand Slam tournaments well in advance. In short, if you're interested in betting on tennis, you'll never be short of wagering options.
With so many matches, tournaments, and different betting options, betting on tennis can look a little complicated at first glance. However, if you follow our tips below, you should be able to settle into a comfort zone and enjoy wagering on the action in no time.
If you aren't backing your chosen selection at the best odds, you're giving money away.
Shop around to find out which sportsbooks are offering the best value odds for your chosen market and only wager when you feel the odds are favorable.
Tennis matches are typically played on one of three different types of court: hard court, grass, or clay. Each offers a distinctly different challenge, and some players excel on a given surface. You can use that knowledge to your advantage when assessing individual matchups and futures odds for specific tournaments.
When betting on any sport it pays to stay on top of the injury reports. Be aware of players carrying injuries into tournaments or games.
Tennis is a physically taxing sport, so even a top player who isn't at 100% could be in danger of an upset defeat.
The weather is a huge factor in tennis, whereby heat, humidity, and even rain can completely transform the outcome of a match.
Combined with your research on fitness, identifying players who may struggle in adverse conditions (particularly the heat) could offer routes to wagering success.
In amongst numerous tournaments, players quickly build up head-to-head records against their rivals, and it's always worth checking these before betting on a specific match. Who has the edge? Does one player fare better over the other on a given surface? The head-to-head provides valuable insight that can help with your tennis betting.
In a packed tennis schedule, rest is absolutely vital to players, and those who are deprived of recovery time can often suffer as tournaments progress. For example, if a player just won a grueling match that lasted multiple hours, or carried over into a second day due to weather delays, they might not be as fresh for the next round.
Put simply, the tennis schedule is packed. From the Australian Open in January to the ATP Finals in November, the calendar of events offers a non-stop schedule of tennis action throughout the year, with betting available on almost every tournament.
Tournaments are played most weeks during the year, with competitions for men and women often taking place simultaneously in different countries or venues. The world of sport pays particular attention to the four Grand Slam tournaments: the Australian Open, French Open, Wimbledon, and US Open, which are the biggest and most prestigious tournaments in the sport.
How many tennis tournaments are there each year?
Where can I find the best tennis odds?
How can you watch tennis in Canada?
Our tennis guides are written by BET.CA's in-house team, who are passionate fans of the tennis majors and ATP Finals. We can help you out with how to bet on all the action that unfolds on the court.