How does soccer betting work?
As the most watched sport in the world, soccer is also by far the most popular sport to bet on. It's estimated that $110 billion USD is bet on soccer worldwide every year. This is no surprise, given the thousands of markets available, ranging from what a team or player might do in a specific match, to betting over the course of an entire season.
Sportsbooks regularly offer odds for over 100 markets for a single soccer match – both pre-game and in-game. These include simple outcomes such as which team will win, as well as markets focused on how many goals, cards, or corners there will be, whether a chosen player will score, or if a team will win the match by a certain number of goals. Some sportsbooks offer additional odds on what might happen during a specified period of the match.
You can also bet futures, including whether a team will win, be relegated from, or finish among certain positions in a league or competition. An advantage to soccer betting is that, unlike leagues such as the NFL, NBA, and NHL, there are often matches and tournaments taking place throughout the entire year, so you're never short of options to bet on.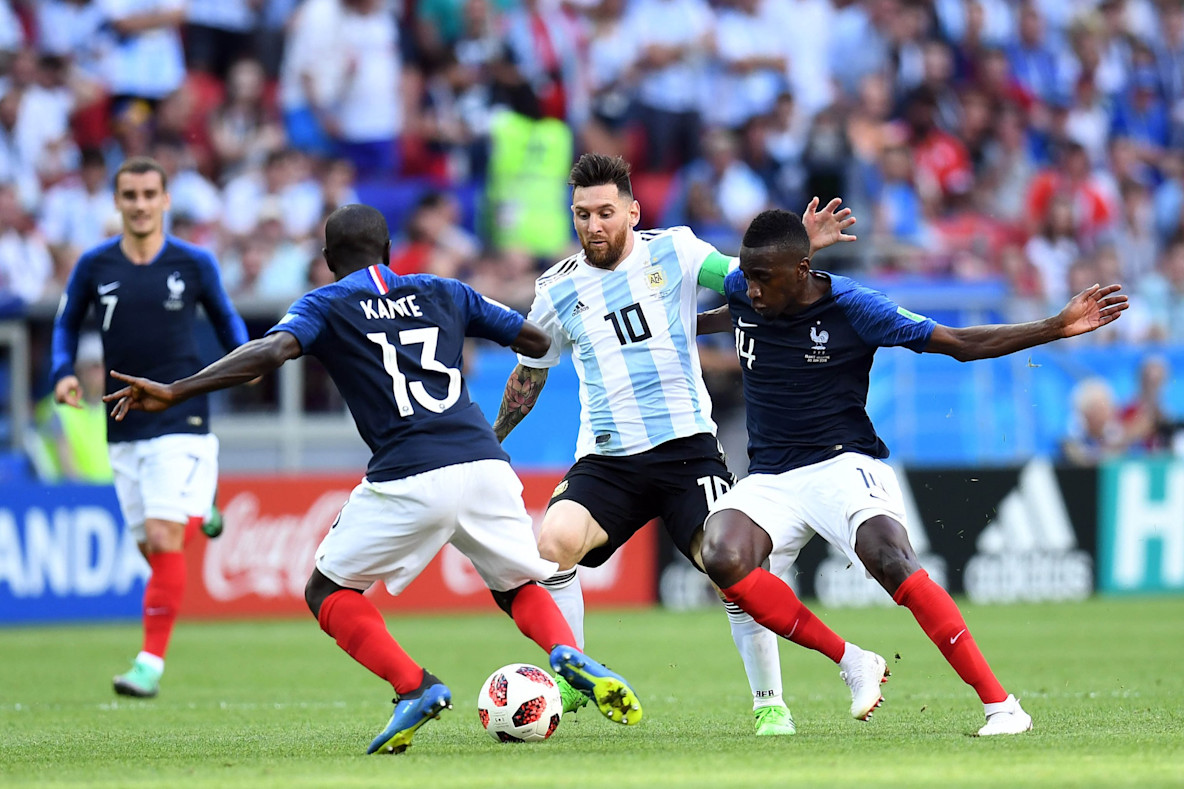 The best World Cup 2022 sportsbooks
What are the top soccer events to bet on?
The English Premier League (or EPL), is the top soccer division in England (arguably the world) and features teams such as Arsenal, Chelsea, Liverpool, Manchester City, and Manchester United. The EPL normally runs from August to May and attracts massive global betting attention.
Other major European leagues include the Bundesliga (Germany's top division), La Liga (Spain's top division), Ligue 1 (France's top division), and Serie A (Italy's top division). Bettors who enjoy following these leagues often bet on the UEFA Champions League and Europa League, which are season-long tournaments contested by the best teams in Europe. Major League Soccer (more commonly known as the MLS), is the top soccer division in the US and also includes teams from Canada.
Then there are truly global events, including the FIFA World Cup, which will take place from November to December 2022 in Qatar. The 2018 final in Russia was watched by 1.1 billion people, with a betting turnover of €136 billion for the entire tournament, according to FIFA, the sport's governing body.
Each continent also has its own international tournament, held either every two or four years, including the Gold Cup for North and Central America, the European Championships (commonly referred to as the Euros), the Africa Cup of Nations (or AFCON), and the Copa America for South America.
When betting on any sport, knowledge is power to inform your betting and to try and identify value among the odds. Before placing any soccer bet, make sure to weigh up what might go in its favor and against it and decide if you feel the bet is worth your investment.
For example, if you are considering betting on Chelsea to beat Manchester United, you can look at the EPL standings to see how both teams have been performing and how many goals they have scored and conceded. You can also check the latest injury news to see if any key players will be missing for either team, as well as both teams' recent results to judge if they are entering the match in particularly strong or weak form.
For more specific markets, for example betting an over/under goals market, knowing whether a team will be without their starting forward or goalkeeper can potentially have a big influence on the number of goals scored in a match. Similarly, when betting on a team to win the league, you should consider how good their squad is beyond the starting 11 – if it isn't great, then a couple of injuries could easily cause their form to suffer.
BET.CA is one of numerous websites and resources available online where you can find the latest soccer data and information.
Betting on soccer in Canada
Every major sportsbook offers odds for all soccer leagues and competitions, meaning you can bet on exactly what you want. Unlike other sports popular in Canada, soccer betting offers 1x2 moneyline and Tie No Bet markets, as matches can finish in a tie. This can create more ways to win and opportunities to get value from the odds compared to just picking one team or another to win a match.
If you're new to soccer betting, perhaps the best competition to begin with is the English Premier League. Broadcast in over 200 countries to an estimated audience of over three billion people – it's safe to say it's pretty popular. EPL teams with big Canadian support include Arsenal, Chelsea, Manchester United, and Liverpool, each of whom are often among the favorites to win the title every season.
There's also a growing number of players flying the flag for Canada in the major European leagues. Look out for Alphonso Davies, a defender who plays for Bayern Munich in Germany's Bundesliga and was part of the team who won the Champions League in 2020. Elsewhere, forward Jonathan David plays for Lille in France and won Ligue 1 with them in 2020-21.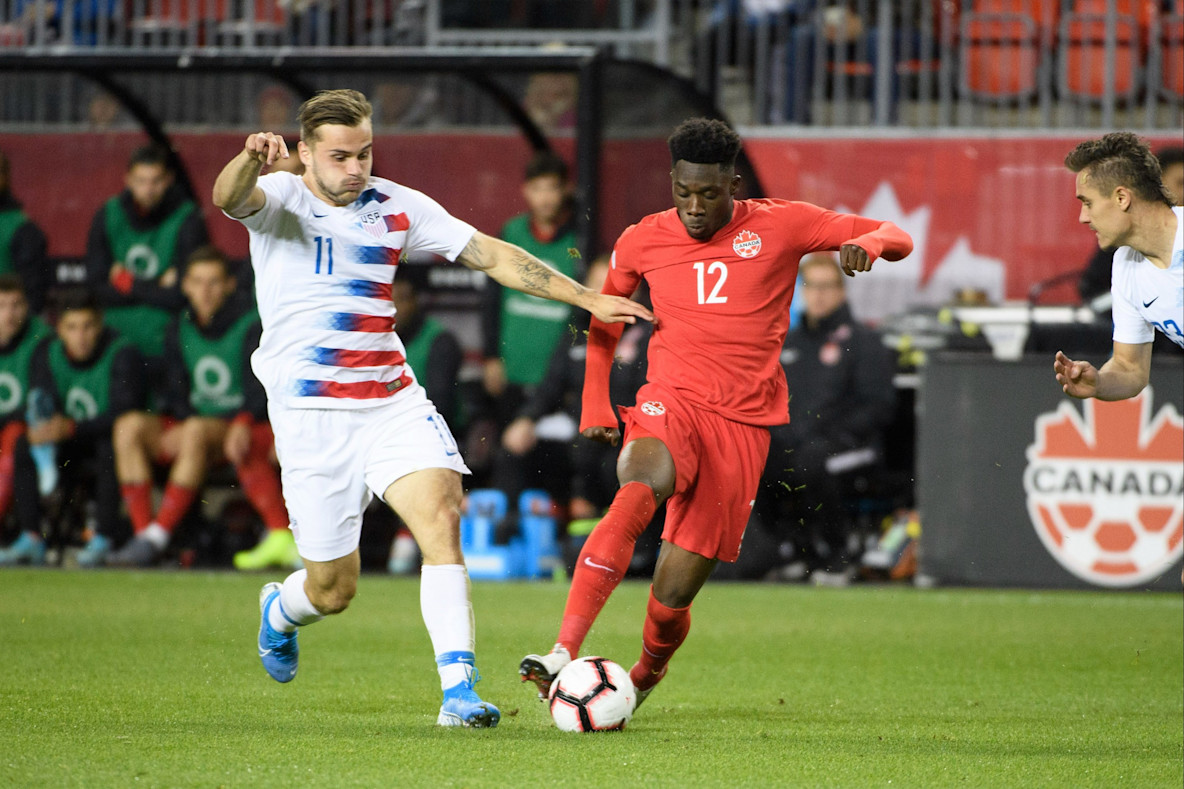 What are the best soccer betting sites in Canada?
When do the domestic soccer league seasons start?
Where can I find the latest soccer scores?
BET.CA's soccer guides are written by our in-house team, all of whom are passionate and knowledgeable soccer fans. They actively follow soccer throughout the season, meaning they can help you out with improving your understanding of betting on the EPL, World Cup, and MLS.