Which teams play in the EPL?
Arsenal

Aston Villa

Bournemouth

Brentford

Brighton & Hove Albion

Chelsea

Crystal Palace

Everton

Fulham

Leeds United
Leicester City

Liverpool

Manchester City

Manchester United

Newcastle United

Nottingham Forest

Southampton

Tottenham Hotspur

West Ham United

Wolverhampton Wanderers
How many EPL teams are there?
The English Premier League, commonly referred to as the EPL, is the top soccer division in England. The EPL is contested by 20 teams, who play each other twice (once at home and once on the road) over a 38-game season that normally runs between August and May. There's no playoffs, the team at the top of the league at the end of the season is crowned EPL champions. You can bet on EPL futures every season.
The bottom three teams in the EPL are relegated to the Championship (the division below) for the following season. They are replaced by three teams promoted from the Championship – the two teams who finished in first and second and the winners of the playoffs, a knockout bracket contested between the four teams who finished in third to sixth.
You can wager on each of the 20 teams in the EPL across numerous lines, including league winner, relegation, to finish in the top four and more. These markets are often available throughout the EPL season, with teams' odds changing depending on their results and performances.
How many players are there on a soccer team?
Soccer teams have 11 players (referred to as the starting 11), which must include a goalkeeper. The remainder of the team is divided between defenders, midfielders and forwards, all playing different formations. For example, a team featuring five defenders, three midfielders and two forwards would be described as playing as a 5-3-2 formation.
In the EPL, a team can name a starting 11 and up to nine substitutes in a match squad. Teams can replace a player in the starting 11 with a substitute five times in no more than three substitute windows during a match, and make further substitutions if a player in the starting 11 has suffered a concussion injury.
After every transfer window, EPL teams must register a squad of 25 players, including eight or more 'homegrown' players who played soccer in England for at least three years before they were 21 years old. EPL teams are allowed to pick players younger than 21 years old for matches even if they are not in the 25-man squad.
A team's starting 11 and squad can have a big impact on their results and be affected by injuries, suspensions, scheduling, and player form. When betting on the EPL, it is useful to try and predict what a team's starting 11 for a match might be in order to judge their chances of winning it.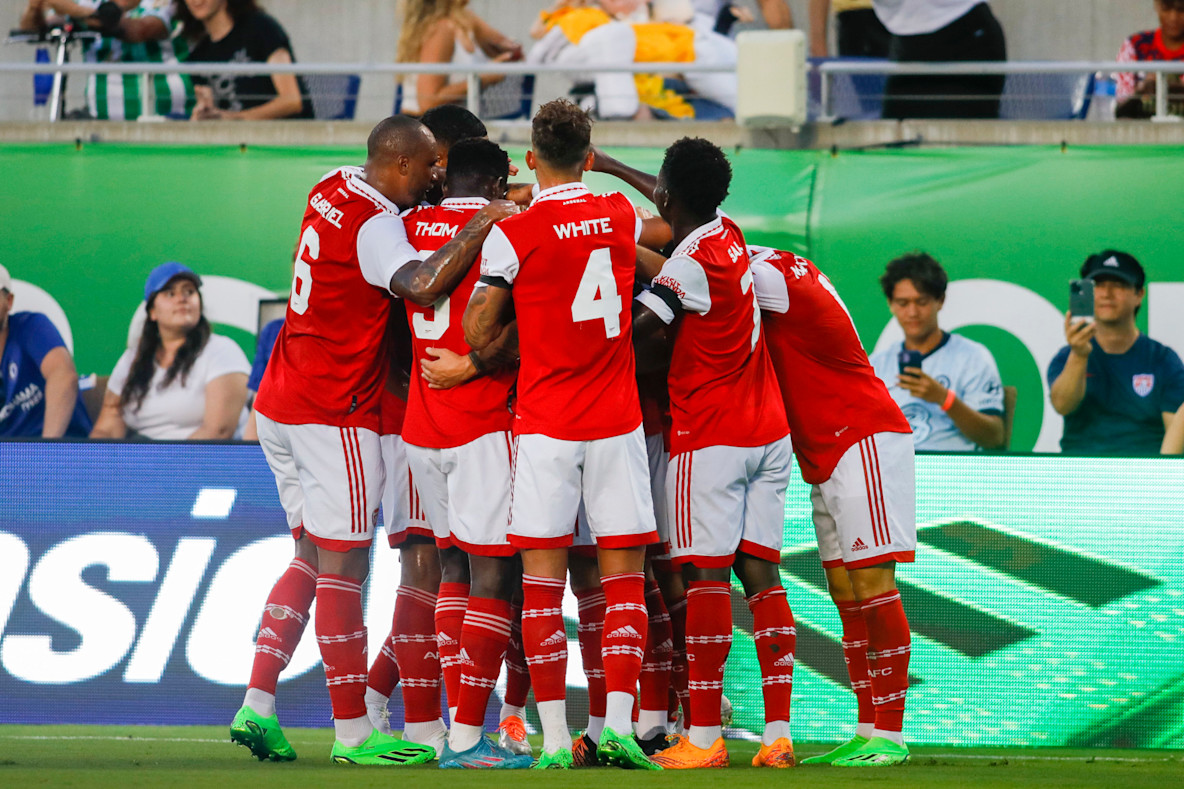 The English Premier League was launched in 1992, with the EPL's arrival coinciding with Manchester United's rise to the top of English soccer. United has won the EPL title 13 times, with cross-city rivals Manchester City second in the list, with six titles and Chelsea with five.
Prior to the inception of the EPL, the Football League's Division One was the top division in English soccer. Combined all-time records have United at the top of the all-time titles list with 20 English titles overall, just one ahead of Liverpool, with 19.
| Rank | Team | Overall English titles | EPL titles | Most recent title |
| --- | --- | --- | --- | --- |
| 1 | Manchester United | 20 | 13 | 2012-13 |
| 2 | Liverpool | 19 | 1 | 2019-20 |
| 3 | Arsenal | 13 | 3 | 2003-04 |
| 4 | Everton | 9 | 0 | 1986-87 |
| 5 | Manchester City | 8 | 6 | 2021-22 |
| 6 | Aston Villa | 7 | 0 | 1980-81 |
| 7 | Chelsea | 6 | 5 | 2016-17 |
| = | Sunderland | 6 | 0 | 1935-36 |
| 9 | Newcastle United | 4 | 0 | 1926-27 |
| = | Sheffield Wednesday | 4 | 0 | 1929-30 |
How many Canadians play in the EPL?
How many teams from London play in the EPL?
How many times has Manchester United won the EPL?
How many times has Liverpool won the EPL?
BET.CA's soccer guides are written by our in-house team, all of whom are passionate and knowledgeable soccer fans. They actively follow soccer throughout the season, meaning they can help you out with improving your understanding of betting on the EPL, World Cup, and MLS.